Picture Gallery : facebook.com/matitrust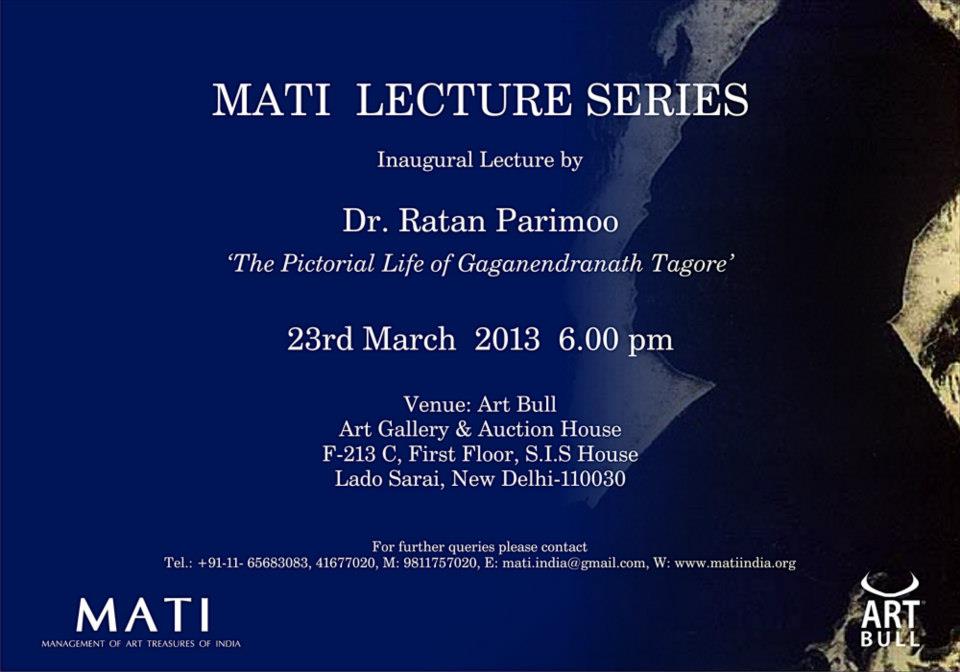 | | |
| --- | --- |
| | Wednesday, March 13, 2013 at 6:30pm |

- Open Palm Court, India Habitat Center
Recently MATI launched a three day festival, 'Continuing Journeys' sponsored by Art Bull, engaging in an interactive discourse with the general public and the intelligentsia on the state of art, heritage and culture in the country. The three day fest was an inaugural event entailing video curations, short films made by artists, documentaries on artists, seminar on culture, heritage and museum by eminent academicians and art practitioners, and a forum for young emerging artists.
The first day began with screening of films made by artists which was quite interesting to see as each film was varied in its style, treatment and the issue it addressed. Ranging from Kashmir to the North- East, to the interiors of South India, the films covered it all, bringing to fore issues affecting people at the very grass-root level. One striking animation was Aditi Chitre's 'Journey to Nagaland'.  It recreates the beauty pervading the forests of Nagaland, and the stillness and silence captured through animation is commendable. Other films reflected almost latent art forms like Bhand Pather which is the traditional folk theatre of Kashmir, now only with a handful of people perpetuating this art form.
The second day was a more interactive seminar open to general public and people from the art fraternity. The broad topic for the seminar was Culture, Heritage and Museum. Eminent personalities from the art field like Dr. Aruna Vasuedevan,  Prof. Nanda Kumar & Seema Bhalla discussed the state of contemporary heritage in India. It was a day- long seminar that analysed and discussed the steps to be taken in immediate future for contemporary heritage.
The final day consisted of an open discussion forum for young independent artists.  Ten artists from different walks of life were invited to showcase their work and engage in a constructive interaction with the audience. The process and nature of their work was discussed and it did invoke people's interest in their work. This is the aim of MATI: to focus more on artists and provide a platform for them to feature their work to the general public.
Apart from its mega fundraiser show In the coming two months MATI is looking to expand begin work on its core focus areas. Apart from the initiation of the archive, MATI will be documenting the Kumbh Mela and the painting tradition of the Korba tribe. The organisation will also be expanding the list of trustees and as MATI moves to be more artist lead, a ten member working committee will be inducted form artists and historians across all disciplines .