With the Christies coming to India some say Indian art market has remained relatively insulated from other markets and is unaffected by the economic slump others say art industry has taken a downturn and art is facing an identity crisis.
To hear what the experts say, MATI is organizing a panel discussion in which people from the Art industry would come together and discuss the current market situation and how the economic meltdown has affected the Indian contemporary Art market.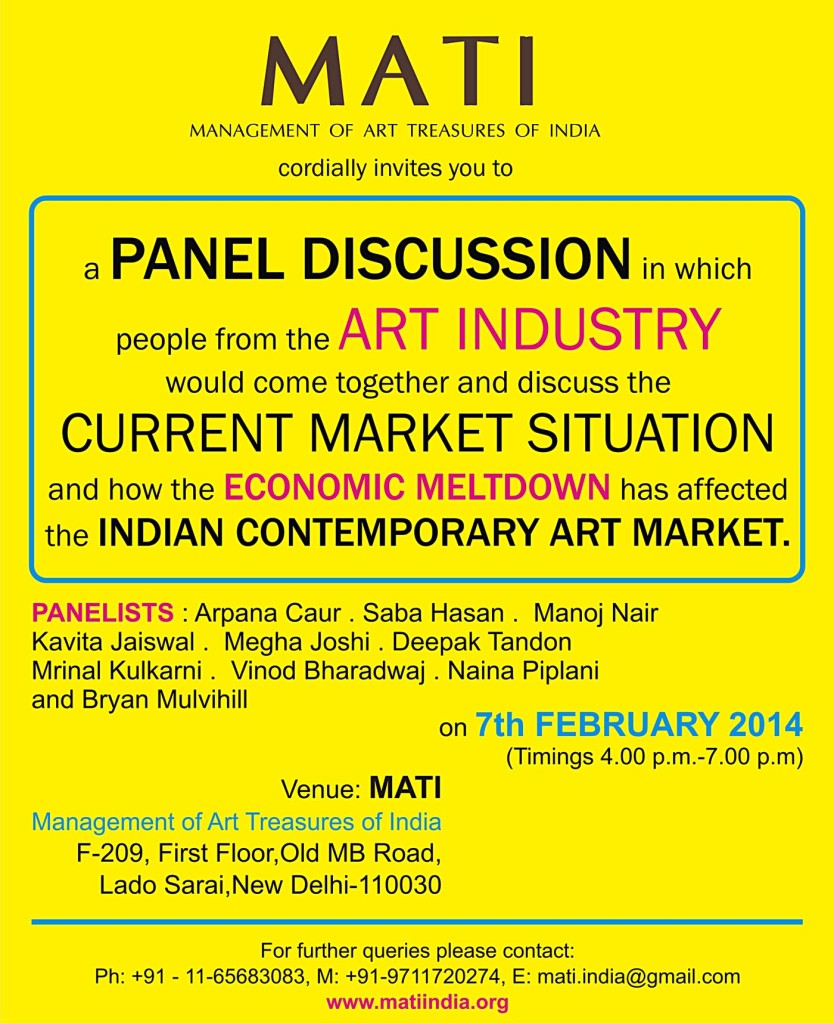 Come and be part of this discussion.